We protect the artist: customer pays before the performance.
We protect the customer: payment to artist is only made after the performance.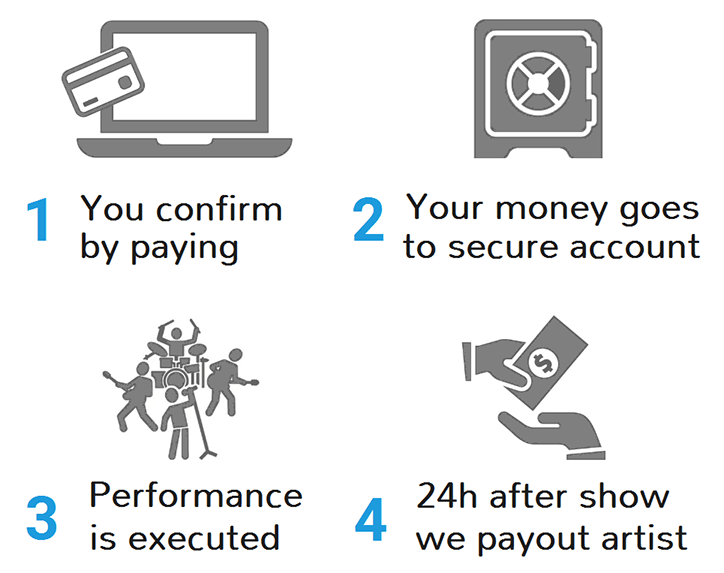 Are my online payments safe?
Yes, 100%. We use secure SSL pages to process your payment. ShowBird is a member of Thuiswinkel Waarborg. We work with the payment service Mollie, our Payment Service provider. This way, secure online payment is guaranteed.
Have you consulted the above information but still can't figure it out?
Then you can contact us by This email address is being protected from spambots. You need JavaScript enabled to view it.