Top 10 most motivational speakers
Looking for a motivational speaker? Then you are at the right place at ShowBird! Motivational speakers are a popular choice today for companies, organizations and events looking for inspiring and impactful talks. These speakers have a unique way of inspiring, motivating and helping audiences achieve their goals. Whether it's a major event, corporate meeting, seminar, or conference, a motivational speaker can help audiences discover their potential and achieve their personal and professional goals. These speakers have a great way of telling stories and sharing inspiring experiences that help the audience to believe in themselves and their potential.

A good motivational speaker can also share strategies and best practices that can help audiences improve their performance, develop new skills, and overcome challenges. For example, these speakers can speak on topics such as leadership, teamwork, communication, personal development, stress management and much more. Another benefit of hiring a motivational speaker is that they can help the audience discover new perspectives and be inspired by different experiences and cultures. This can be very valuable, for example, for companies that operate internationally and work with diverse teams and customers.

Curious about the most motivational speakers of the moment? We made a Top 10 for you!

In random order:
Robert Doornbos
Marianne Timmer
Margriet de Schutter
Menno Lanting
Andy van der Meijde
Arko van Brakel
René Boender
Ben van der Burg
Erben Wennemars
Toon Gerbrands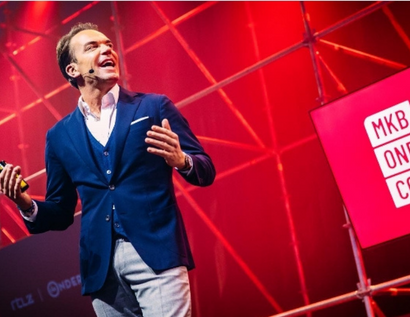 As a former F1 driver, Robert Doornbos knows what it's like to perform under pressure. He likes to share this knowledge and experience with others. Robert Doornbos is one of the most sought-after speakers in the Netherlands. He cleverly builds bridges between motorsport and business. He motivates your team or the visitors of your event with interesting stories and metaphors. Book Robert Doornbos now via ShowBird!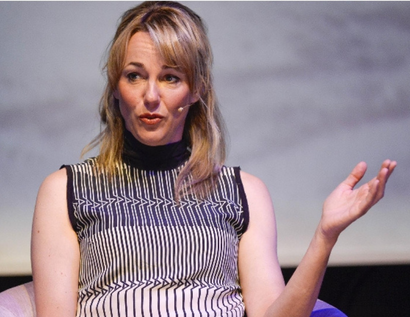 In 2010 Marianne Timmer put an end to her skating career. She decides to pass on her experiences as a top athlete to the generation after her by working as a coach for her own skating team. She also works as a speaker at events. Book Marianne for your event? Which can! Make a request without obligation.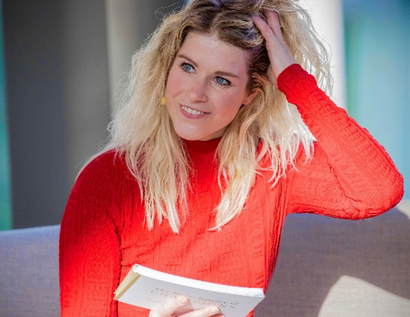 As a former Dutch short track speed skater, Margriet is an energetic, positive and open-minded motivational speaker with a passion for sport. Skilled in media, communication and sports through the experiences she has built up over the years. Margriet does this in a very personal and authentic way, in which she knows how to touch the sensitive chord of her audience. Based on her story, Margriet shows how you can be successful through setbacks and get the best out of yourself.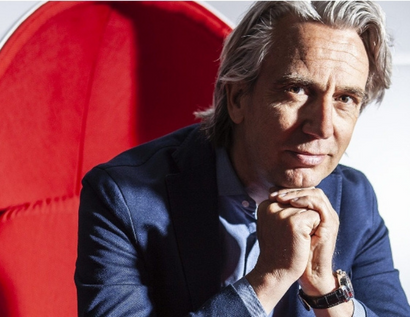 You are looking for a clear story about the sense and nonsense of disruption. What it means for your organization and what concrete steps you can take towards real innovation. In a motivating and humorous presentation, Menno Lanting gives a sober view of disruption and outlines a clear route based on appealing cases and practical models. Menno Lanting is regarded as the expert in the field of the impact of the rapidly changing world on leadership, innovation and how we work.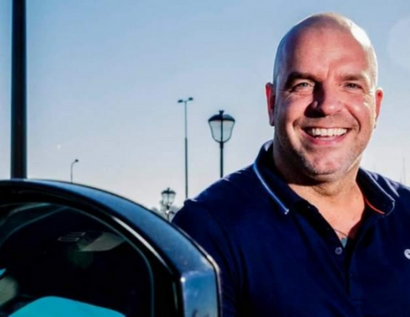 Former professional football player Andy van der Meijde tells his life story with beautiful anecdotes and the necessary humor. There were many ups and downs during his turbulent football career. He likes to share the life lessons he has learned from this with his audience. Book Andy for your event? Make a non-binding request on ShowBird now!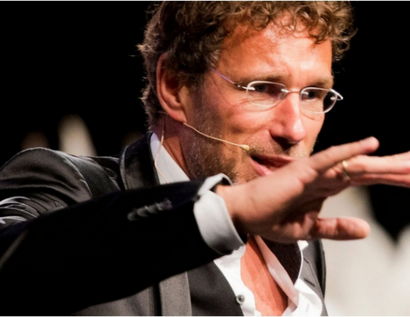 Are you looking for tools to work better and more effectively with your team? Do you want to make more impact? Then Arko van Brakel is the right place for you! He shows you how to use talents and competencies in the right way and how to deal with changes. Arko shares his knowledge and experience on stage with passion and enthusiasm about the themes in which he specializes and counts among his core competencies. Book Arko now via ShowBird.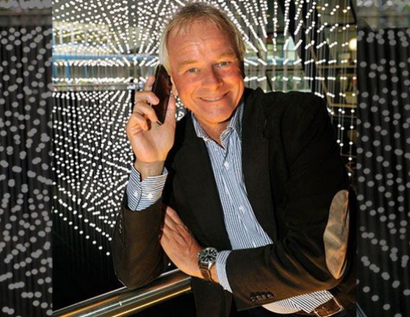 René Boender is Brainagent, Author & Keynotespeaker! René has been a popular speaker for over 15 years. The world is his playground (Valencia, Dubai, Monaco, NY, LA, Perth, Milan, Davos). As a brain agent, René is involved in precious and exciting projects all over the world! He performs all over the world with his motivational 'surprise, change and conquer' keynote. Make a non-binding request to ShowBird now and maybe René will be at your event!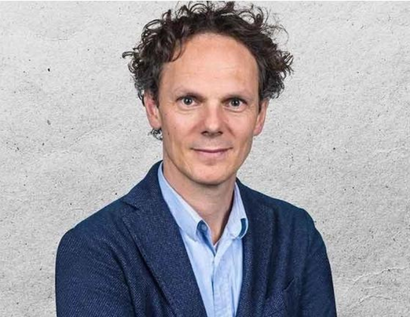 As a former skater, Ben van der Burg talks passionately about optimal performance in both sporting and digital areas. Common topics in his presentations are digital innovation, the impact of technology on our society and how to deal with it. Of course Ben's personal experiences from his skating career are also discussed. Make a request now via ShowBird and maybe Ben will soon be at your event!
Erben Wennemars is a former Dutch speed skater. He specialized in the sprint and middle distances 500, 1000 and 1500 meters. As a former skater, Erben Wennemars knows what winning is and how to reach your goal. At the same time, he also sees setbacks as moments of growth. Erben will tell you all about it enthusiastically and full of energy. Make a request quickly via ShowBird!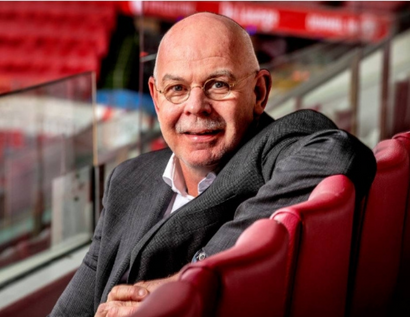 As a former director of PSV and AZ, Toon Gerbrands has many years of experience as a director. He likes to share his knowledge and experience with you during a lecture. Various themes are possible, such as inspiring leadership or the importance of good communication. Show his passion, his approach and his vision guarantee a very inspiring lecture with sport, management, leadership, top performance & team building as metaphors. Apply now via ShowBird!
Curious about our other Speakers?
View all Speakers and Day Chairmen on our special Anchor page.
Hire speakers at ShowBird
View the wide range of speakers and moderators on ShowBird. Our online booking platform does things a little differently. In contrast to the regular speaker agencies, at ShowBird you come into direct contact with the speakers. When booking a speaker, the content of the lecture is of course very important. Through our special chat function you can discuss everything in detail with the speaker from the moment you make the request. In this way you can make your wishes known to the speaker so that he can adjust the lecture accordingly. Hiring a speaker remains tailor-made. At ShowBird, our speakers and moderators work with the lowest price guarantee. All prices are clearly displayed in the search results. This way you can easily compare all speakers with each other. At ShowBird, everything is aimed at making your search process as efficient as possible. Not quite sure what you're looking for? No problem, feel free to call or email us and we will look together for the right speaker for your conference, seminar or other business event. Beautiful, moving stories or effective TED texts; it starts on ShowBird.
Need even more atmosphere creators for your event?
View all speakers on our special Speakers page.