Top 10 most popular speakers in the field of Economics and Politics
Finding a speaker in the fields of economics and politics can be challenging, and it's important to find someone knowledgeable and experienced in this field. How should you determine what exactly you are looking for and what requirements you set for the speaker? We can help you! With the help of the search filters on ShowBird you can make an accurate selection of suitable speakers. All prices are clearly displayed per host. This way you can compare all speakers with each other. With our chat function you can get in direct contact with your speaker of choice! This way you can discuss the content of the event with each other in advance and ask any questions.

Curious about the most inspiring speakers in the field of Economics & Politics of the moment? We made a Top 10 for you!

In random order:
Michiel Vos
Menno Lanting
Paul van Riessen
Jaap de Hoop Scheffer
Prof. Ad van Wijk
Adjiedj Bakas
Peter Koning
Ralph van Hessen
Charles Groenhuijsen
Frits Wester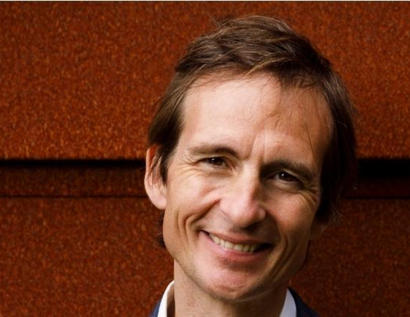 Michiel Vos is a Dutch lawyer, journalist and America correspondent. He has both Dutch and American nationality. Because of his knowledge of and experience with the US, he is regularly invited for current affairs programs and talk shows. America correspondent Michiel Vos takes you behind the scenes of American politics and the economy. Michiel is also happy to talk about the opportunities for you as a Dutch entrepreneur to do business in the USA. Curious about his story? Book Michiel now via ShowBird!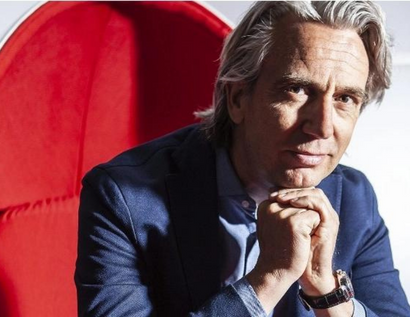 Menno is regarded as the expert in the field of the impact of the rapidly changing world on innovation, organizations and leadership. He is much in demand as a speaker and consultant. He gives 200 lectures and workshops per year, which excel through a special mix of humour, practical examples and well-founded cases. What do these new organizational forms mean for the role of the manager? And should the traditional power structure be turned upside down now that the role of collective leadership is increasing? Menno answers these and other questions in a stimulating and humorous presentation.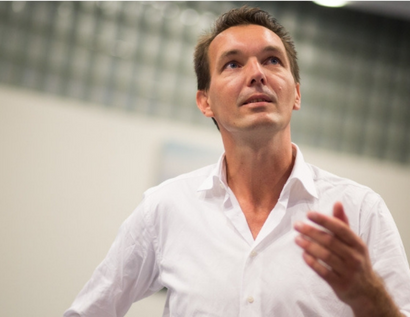 Paul, editor-in-chief of Quote, is a Journalist with an excessive interest in the world of big money. That curiosity lies both in the question of how you accumulate wealth and in the possibilities of spending it in such a pleasant way. Do you want this expert in the field of entrepreneurship and business & management to speak at your event? Make a quick request via ShowBird and book Paul for your event!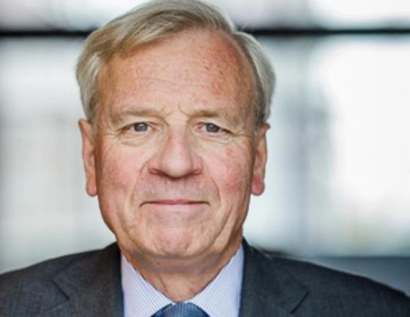 Jaap started his career as a diplomat at the Dutch Ministry of Foreign Affairs. In June 1986 he was elected to the House of Representatives of the States General for the CDA. He was also a member of the parliamentary meetings of NATO and the Council of Europe and party leader of the CDA between 1997 and 2001. As a former Secretary General of NATO, Jaap de Hoop Scheffer is one of the most booked speakers on geopolitics. Everything revolves around "investing in more balanced international relations", according to Jaap. Do you want to know more about this? Then make an application via ShowBird and ask Jaap himself!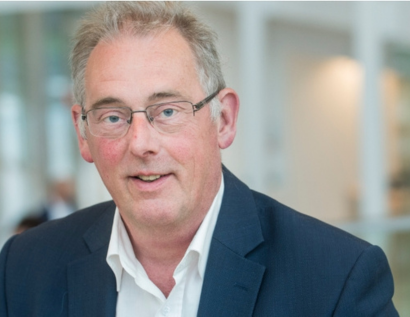 As a professor and professor of Future Energy Systems, Ad van Wijk likes to speak about various topics such as sustainable entrepreneurship, energy, hydrogen and the economy. Do you have something specific in mind? Then ask about the options in your request. Ad can also provide tailor-made lectures. Book Prof. Ad van Wijk easily on ShowBird!!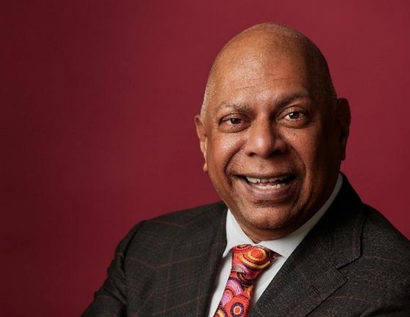 The trends for the new year and the search for the economy of happiness with humor and. Adjiedj gives lectures about The Future of Care, and industry lectures for construction, finance, government, healthcare, education, etc. A lecture by freethinker Adjiedj Bakas is an experience. He brings hope and comfort to the people. Anyone who has experienced him at an event can relate to that. The content of his story is optimistic, visionary and popular science.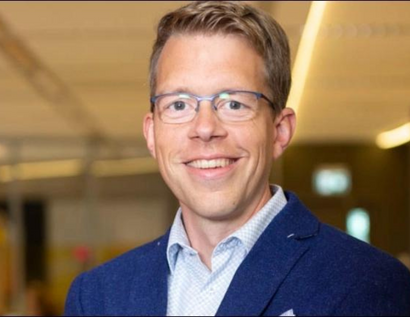 The world around us is changing faster and faster. Customers have higher expectations. This requires a new way of leading and running an organization. But how? Peter Koning is an author, speaker, consultant and interim manager. He has more than 15 years of experience with agile, Scrum and customer centricity. During Peter's presentation, the audience is taken along in the sense & nonsense of Agile, agility and changes. Peter gives practical tips on how this works in practice, supplemented with stories from several companies about how they put this into practice.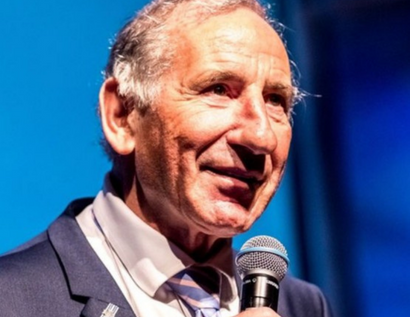 Ralph van Hessen is a communicative entrepreneur, stimulator and creative surgeon. Ralph engages the audience like no other. He brings creative energy to the room and transforms discussions into concrete conclusions and actions. Ralph van Hessen is co-founder of Winkelman en Van Hessen, one of the largest independent marketing and PR consultancy firms in the Netherlands (and the best communication consultancy firm according to Management Team magazine). His strength lies in the combination of communicative expertise, creativity and enthusiasm. Ralph knows 'everyone' and builds bridges between entrepreneurs, government and social organisations.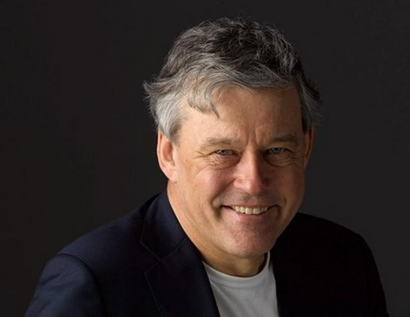 With his years of experience as an America correspondent, Charles Groenhuijsen can rightfully call himself one of the America experts in the Netherlands. With his lectures he makes you think about various themes and developments. When it comes to America, the Dutch are quick to judge. Their opinion is short, concise and beyond any doubt. That's why giving lectures about America is so much fun. It's a subject you can't be neutral about. Book Charles Groenhuijsen and get thinking during his lecture as an America expert.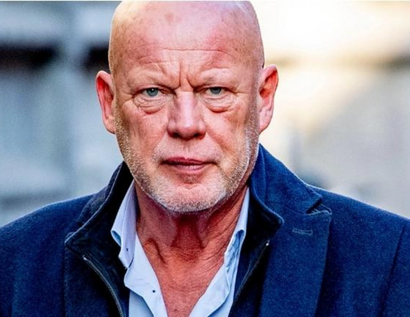 You probably know Frits through his work as a political reporter for RTL News. He has been doing this since 1994. Frits close involvement in politics started at a young age when he founded the CDJA (CDA youth) in Alkmaar. Some time later he moves on to national politics and in 1985 he joins the CDA parliamentary group. In 1990 he became Head of Information and spokesperson for party leader Elco Brinkman. With his many years of experience, he likes to speak at symposia and conferences. Book Frits now via ShowBird!
View all our moderators on the special Speakers page.
Book a presenter or rent other entertainment at ShowBird
View the wide range of speakers and moderators on ShowBird. Our online booking platform does things a little differently. In contrast to the regular speaker agencies, at ShowBird you come into direct contact with the speakers. When booking a speaker, the content of the lecture is of course very important. Through our special chat function you can discuss everything in detail with the speaker from the moment you make the request. In this way you can make your wishes known to the speaker so that he can adjust the lecture accordingly. Hiring a speaker remains tailor-made. At ShowBird, our speakers and moderators work with the lowest price guarantee. All prices are clearly displayed in the search results. This way you can easily compare all speakers with each other. At ShowBird, everything is aimed at making your search process as efficient as possible. Not quite sure what you're looking for? No problem, feel free to call or email us and we will look together for the right speaker for your conference, seminar or other business event. Beautiful, moving stories or effective TED texts; it starts on ShowBird.
Need more creators for your event?
View all speakers at our special Speakers page.