Top 10 most inspiring speakers of 2023
An inspiring or motivational speaker is a great added value for a conference, seminar or other business event. But how do you find the right speaker for your event? Someone who has an affinity with your company, industry and field of expertise who can go into depth with your guests. Maybe your event has a theme on which you can select your guest speaker. Or perhaps you are looking for a well-known Dutch person who can act as a speaker or moderator? Or a speaker with humor who seeks interaction with the guests?

At ShowBird we have a wide range of well-known speakers, moderators and experienced hosts. They know how to captivate the guests with their lecture from the start and really add something to the content of your business event. From philosophers to scientists, from top athletes to trend watchers. You can easily book your speaker on ShowBird.

Curious about the most inspiring speakers of the moment? We made a Top 10 for you!

In random order:
Lieke Lamb
Jack van Gelder
Frank Bouman
Ria Visser
Tom Sligting
Adjiedj Bakas
Benjamin Fro
Charles Groenhuijsen
Vincent Everts
Feike Cats
Lieke Lamb (Trendwatcher)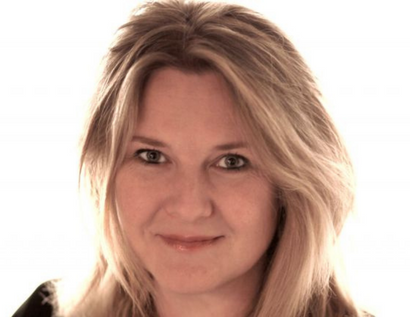 Lieke Lamb is a trendwatcher with a practical approach. Lieke has a keen eye for technology and the associated changes in society. She is not easily overwhelmed by new technology, but immediately wonders what the use is of this. Is a new gadget also easy to use? And does it help you in daily life? Want to hire a popular speaker? Book Lieke Lamb!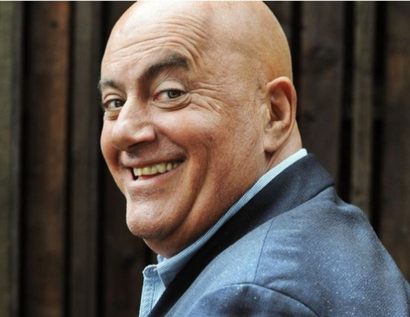 For almost 50 years, Jack van Gelder was one of the most popular Dutch sports presenters on both TV and radio. As a result, he knows every player and coach in the football world. During his lectures he likes to tell nice and funny anecdotes. He obviously likes to talk about sports, but also about entrepreneurship and management. He does all this in an entertaining way. He also likes to involve the audience as much as possible in his story. Book the much sought-after speaker Jack van Gelder now via ShowBird.
Frank Bouman (Innovation through History)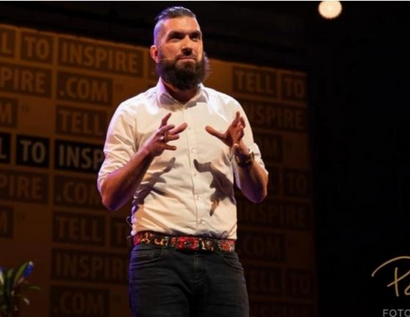 Frank Bouman is a historian, trainer and workshop leader and active in business in the senior management field. The combination of experience in speaking to groups, insight into commercial business and in-depth knowledge of history means that Frank can form easy-to-understand analogies and metaphors that offer answers to contemporary problems through historical themes. Frank Bouman takes you on a journey through history and gives you insight into your strategy today.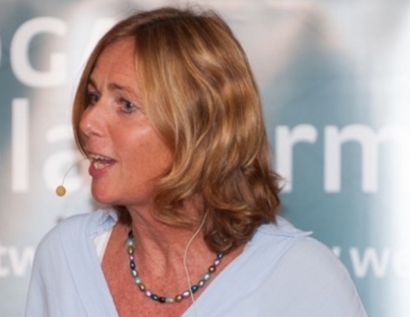 Ria Visser is a former top skater and was a skating analyst for NOS Studio Sport for many years. After looking back at her skating career and a sharp self-analysis, she developed Formula Flow. Get to know your inner sense of belonging both privately and at work. Experience how vitality, inspiration and sense of purpose play a role in this. During a sparkling session, Olympic skater Ria Visser talks about the power of connection and about the origin of Flow. Curious about her story? Then book Ria Visser!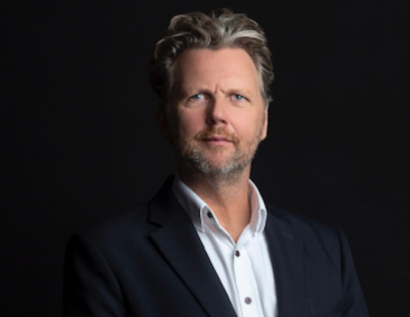 Tom Sligting is a stand up comedian. For the past eight years, Tom has been touring the country with his one man shows and has conquered his place in the cabaret circuit. He is happy to tailor his performance for you, so that it perfectly matches the theme of the day. Perfect to sharpen a group, to reward after a heavy project or to shake things up. With 25 years of experience as a stand-up comedian and almost 4000 shows, Tom has a wealth of experience to put on a smashing show.
Adjiedj Bakas (Trendwatcher)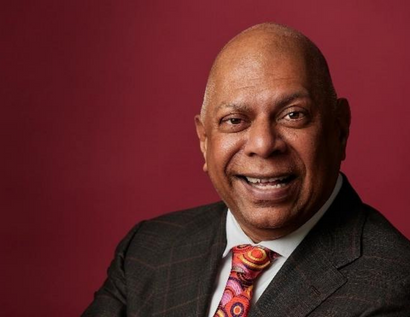 The trends for the new year and the search for the economy of happiness with humor and. Adjiedj gives lectures about The Future of Care, and industry lectures for construction, finance, government, healthcare, education, etc. A lecture by freethinker Adjiedj Bakas is an experience. He brings hope and comfort to the people. Anyone who has experienced him at an event can relate to that. The content of his story is optimistic, visionary and popular science.
Benjamin Fro (Spoken Word)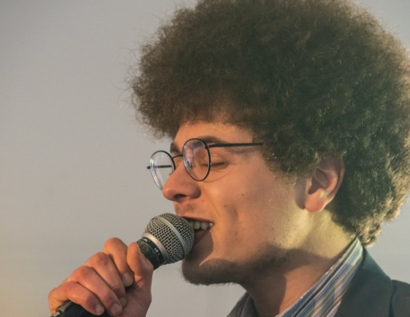 Are you looking for a good spoken word act? Then you've come to the right place at Benjamin Fro! He is a true language artist who brings his own view of society in a creative way. With creative puns, merciless punchlines and razor-sharp insights, Benjamin Fro knows how to silence every audience. Make a request now via ShowBird, and maybe Benjamin Fro will soon be at your event with a suitable spoken word act!
Charles Groenhuijsen (America expert)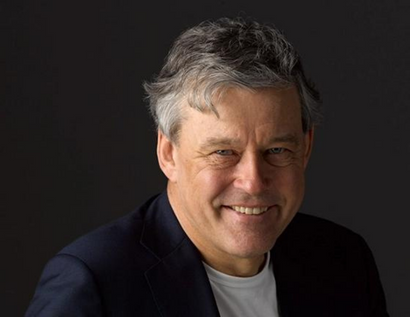 With his years of experience as an America correspondent, Charles Groenhuijsen can rightfully call himself one of the America experts in the Netherlands. With his lectures he makes you think about various themes and developments. When it comes to America, the Dutch are quick to judge. Their opinion is short, concise and beyond any doubt. That's why giving lectures about America is so much fun. It's a subject you can't be neutral about. Book Charles Groenhuijsen and get thinking during his lecture as an America expert.
Vincent Everts (Trendwatcher)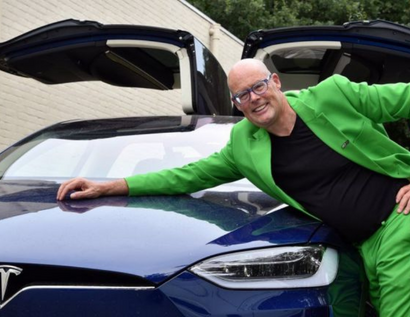 Vincent Everts is a serial entrepreneur, trend watcher and according to 'Management Team' one of the top 10 speakers in the Netherlands on innovation. He is passionate about technological developments and what they mean for companies, institutions and governments. He can be seen and heard on the Radio or TV more than 100 times a year and makes 500 videos a year about gadgets, entrepreneurs and everything related to electric driving and energy transformation. Book Vincent and you are guaranteed an experienced and passionate speaker!
Feike Cats (Customer focus)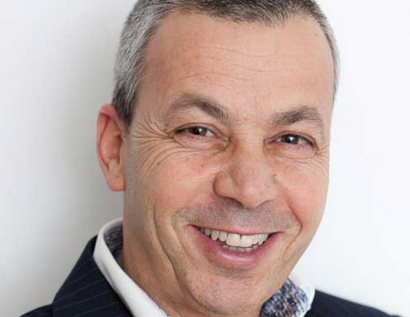 The presentation 'Customer focus in practice' is full of directly applicable tips & tricks for everyone within the organization. Successful business is all about acquiring and retaining customers. Those who approach this in the simplest, most effective and creative way have the greatest chance of success, profit and continuity. You leave the room with concrete points and are eager to put it into practice. Presentations by Feike Cats guarantee inspiration, fun and energy!
Curious about our other Speakers?
View all chairman at our special Anchor page.
Hire speakers at ShowBird
View the wide range of speakers and moderators on ShowBird. Our online booking platform does things a little differently. In contrast to the regular speaker agencies, at ShowBird you come into direct contact with the speakers. When booking a speaker, the content of the lecture is of course very important. Through our special chat function you can discuss everything in detail with the speaker from the moment you make the request. In this way you can make your wishes known to the speaker so that he can adjust the lecture accordingly. Hiring a speaker remains tailor-made. At ShowBird, our speakers and moderators work with the lowest price guarantee. All prices are clearly displayed in the search results. This way you can easily compare all speakers with each other.

At ShowBird, everything is aimed at making your search process as efficient as possible. Not quite sure what you're looking for? No problem, feel free to call or email us and we will look together for the right speaker for your conference, seminar or other business event. Beautiful, moving stories or effective TED texts; it starts on ShowBird.
Need more creators for your event?
View all speakers at our special Speakers page.